in Japanese
【Shiba-Seiryu】 Ryukyu Contemporary-dance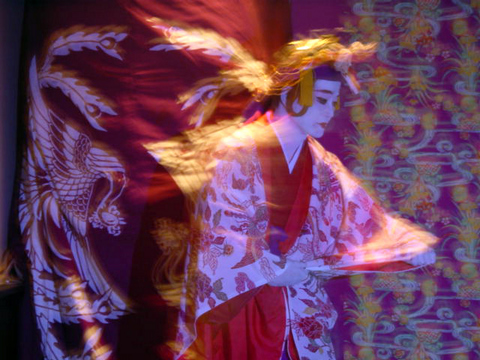 He is Master of Ryukyu buyo (tradtional Okinawan dance) and The founder of "Ryukyu-Contemporary-Dance".
He was born in Naha,Okinawa. in 60's, he went to Tokyo.
In there, he met many kinds of dance and Avant-garde Buto dancers,
and collaborated with them.
Now his existence became the Boss of Okinawan dance. But he never stops developing his "art". He took many styles ,such as Indian traditional dance, Japanese tradtional dance ,in his dance.
Without cease, he makes new and destroy.
You will see that his world is borderless.
There is no category for esxplaining his dance but innocent soul toward dance.
it is a great pleasure that we can see his performance in KYOTO!